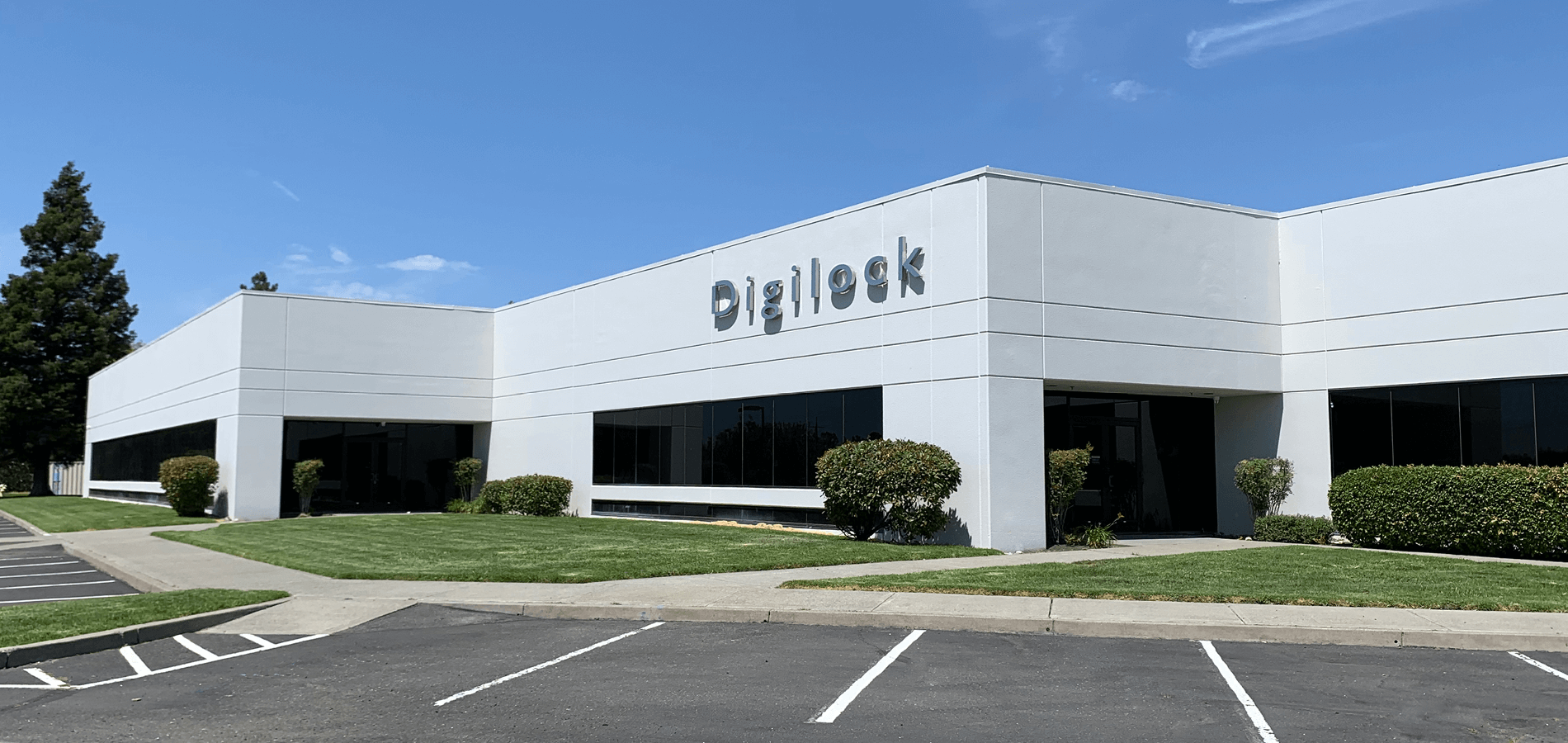 Digilock Headquarters, Petaluma, CA
Why Digilock Is a Trusted Company Name in Security Solutions
The mechanical key has undergone an incredible evolution in the past 40 years — from pieces of metal to smart locks — and Digilock has been there at every step of the way. Our commitment to innovation remains as strong as ever in a new era of security solutions defined by internet connectivity, mobility, and flexibility. We are pioneering the smartest locks ever made and making security simpler for all.
What Makes Digilock Different?
We have always done things differently at Digilock. In the early 1990s, for example, everyone used padlocks or keylocks on their lockers — and usually forgot the combination, key, or lock itself. Instead of sticking to the status quo, we created the first keypad-operated electronic lock. It was easier for everyone; it was more secure, too.
Finding ways to simplify security without compromising safety has been our guiding principle for more than 40 years. Our products have gone through six generations of development, successively building on our original mission of combining the classic lock with the best new technologies.
Among the trusted company names in security solutions, Digilock stands apart. Our reputation for making reliable security products and pursuing innovation has only grown stronger over time. With a talented in-house engineering team, company-owned manufacturing facilities, and offices across the globe, Digilock is ready to lead the industry for years to come.
The Four Pillars of the Digilock Philosophy
Digilock is more than just a lock maker. We work with customers to deliver comprehensive security solutions. Here's what distinguishes us as a company:
Innovation.
As leaders in the field of secure storage, we pledge to continue innovating. We actively pursue cutting-edge materials, designs, technologies, and more.
Service.
Everything we make is backed by a two-year warranty, and each of our customers receives lifetime product support. Beyond that, everyone is guaranteed personalized service to ensure their security solutions work exactly as intended.
Partnership.
Our success is a product of partnerships with designers, architects, manufacturers, engineers, and end-users. These relationships ensure that our products and service remain at the forefront of the industry.
Dependability.
Digilock's products stand the test of time, delivering the same ironclad protection the first time they lock to the millionth time. Many of our customers have depended on us for decades, and we aim to cultivate the same trust and loyalty with everyone we serve.


Our smart lock technology has been making security simpler and safer for years, which is why the Digilock name has become synonymous with reliable security products. We're ready to help our customers ensure their facilities offer protection and peace of mind. To learn more, reach out today.